Healthy 2Day Wednesday is hosted by:
Rachel of Day2Day Joys
Carrie of Young Living Oil Lady
Anne of Authentic Simplicity
Paula of Whole Intentions
Stephani of The Cheapsake Cook
and this month's guest host is Lisa of HappyinDoleValley
Anne's Favorites from last week:
As the top 3, you have been Facebook'd, Tweeted, and Pinned by Anne. Oh, and hey! Starting this week, your posts will be pinned onto our brand-spanking new board especially made just for Healthy 2Day Wednesdays, meaning your fabulous posts will be shared with the combined following of all our blogs! Sweet, huh?
This analysis of stevia by The Holistic Squid is informative and helpful if you're wondering whether or not you should consider replacing your sugar with it.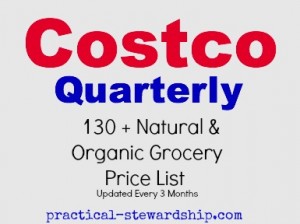 Practical Stewardship's new quarterly list of Costco's organic and healthy foods prices is thorough and incredibly helpful if you ever shop at Costco (ooh ooh I do! I do!). I'm a big fan of price lists AND healthy food so this is right up my alley.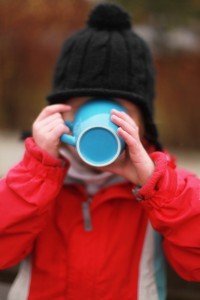 Tessa the Domestic Diva is always good for health-ifying your favorite decadent treats. I'm definitely trying her creamy hot chocolate recipe that includes a sneaky protein source and a hidden veggie!
How to join this week's fun:
Link up to any of our blogs with your favorite healthy post.
Guidelines for this Link-Up:
Share an idea, tip, recipe, things to avoid, something new to try, natural remedy, alternative medicine, going "green" tips, etc. that will help us to remain or become more healthy!
If this is your first time participating read more info & get button here (also find the "I've been featured" button there)
Comment on another participant's post, this builds community.
Add button or link back to that day's link up.
Spread the word so we can learn more ideas on keep our families healthy; feel free to share on Facebook or Twitter.
Ideas: homebirths, natural remedies, an interesting article, something eco-friendly, a review, natural cleaner, alternative or holistic approaches to health, how to's, the list goes on & on!
If you are adding a recipe, make sure the ingredients do not include white flour, refined sugar, processed products, packages products (unless it is clearly stated or pictured that it is organic or all natural) and the like. We are looking for whole food recipes that are beneficial to our health.
If you have any questions regarding H2W's, please contact Rachel.
If you're not participating today, I hope you'll come back & join in next week!



Find more inspiring and informative posts at Make Your Own Monday, Motivational Monday, Homestead Barn Hop, The Bulletin Board, Better Mom Monday, Natural Living Monday, Trivium Tuesday, Titus 2sday, Teach Me Tuesday, Hip Homeschool Hop, Titus 2 Tuesday, Delicious Dishes, Open Call Tuesday, Tiny Tip Tuesday, Healthy 2Day Wednesday, Frugal Days Sustainable Ways, Works For Me Wednesday, Real Food Wednesday, Whole Food Wednesday, Allergy-Free Wednesday, The Mommy Club, Encourage One Another, Thought Provoking Thursday, Simple Lives Thursday, Homemaking Link Up, Keep it Real Thursday, Frugal Thursday Rewind, Your Green Resource, Homeschooling on the Cheap, Thrifty Thursday, Fellowship Friday, Fight Back Friday, I'm Lovin' It, Weekend Bloggy Reading, Weekend Whatever, Snacktime Saturday